MCStrike Forums
Hello all,
Due to not too distant future of Factory, moderators applications for Strike will no longer continue. When we have the Factory forums up and running properly (which will be
before
the server itself is released) we will begin applications again so that we can be more prepared with staff for the new server.
Why is this happening? It gives us a chance for a fresh beginning, it's a lot easier for me and the future community manager of Factory @
Cora
to deal with applications, and mostly importantly - we will have a better staff system. Instead of applying for Moderator, you will apply for
Helper
- a term you may have heard on other servers before and much the same - a position that allows us to be less strict with who we accept.
What is the Helper rank?
Helpers are with fewer permissions/powers than Moderators, they can mute and kick but not ban - their primary role is to moderate chat, perhaps gain...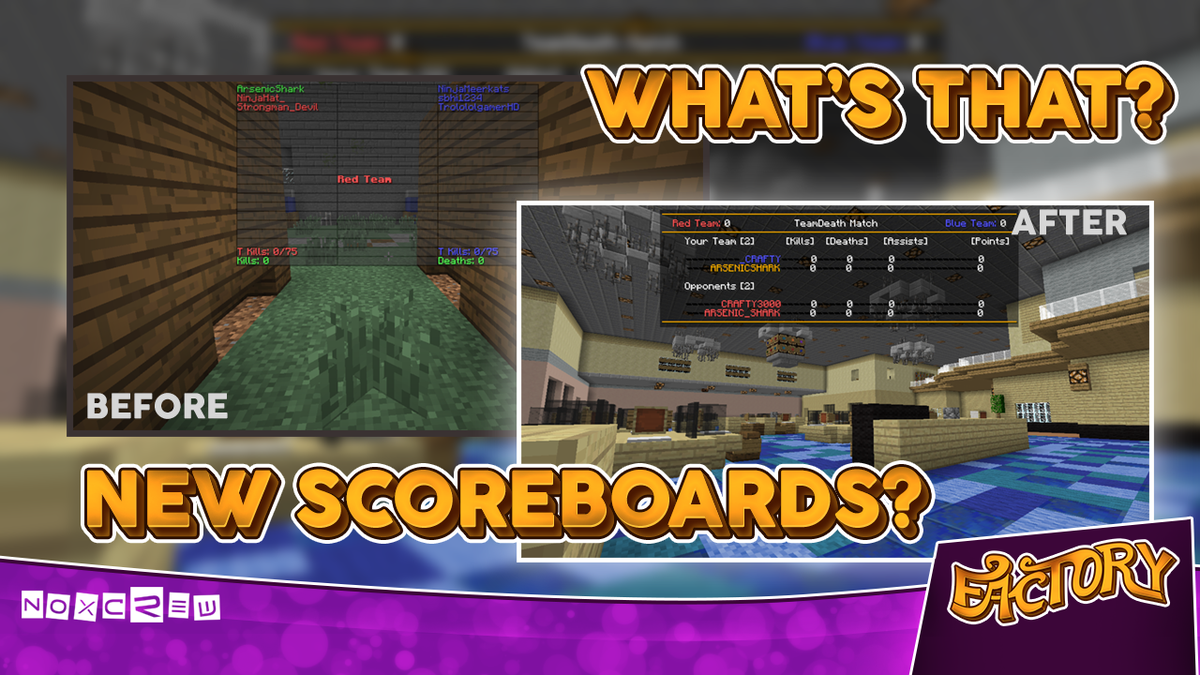 Hello again!
So what's the news about strike, well, since I've last updated you guys a lot has happened. Mainly the plugin's development progress. Strike is now almost there which means you guys shouldn't have to wait much longer. Although I say this I cannot say how long as I want it to be as good as possible before release.
There have been some changes to Strike from the current version and these I personally feel are for the better, but like always I want to know your opinion on the matter. The guns have slightly changed from the way they work currently and this is due to "optimizations" from Mojang so please bare that in mind when I talk about changes to guns. They will likely need slight rebalancing after launch but we can work on that.
I've already
tweeted
about this so some of you already know. The scoreboards have been updated and now are much more informative. This now shows which players are doing well rather than just...
Hey guys,

Progress on re-making strike is going well. We've got over half of it done now and with some great changes which you'll love (I'll go into that at the end). There however are some other interesting changes which we are forced to do because of Mojang removing features but we're working around them to make it better.

Since I posted update news there has been a bit of confusion about a few things. Firstly I didn't really make myself clear when I used the phrase "server merge". I should have used a better word there but at the time I felt it was good enough. So, what is happening is that we're remaking Strike from scratch, this is because it will then be compatible with the Noxcrew Factory server. Strike will continue to be online until I feel the new version is as good, if not better than how Strike currently is. When that time comes we'll forward the IP directly to Strike's new Hub.

Also just to inform some of you guys who felt strike was being "pushed into a corner of the...
Forum Statistics
Discussions:

3,866
Messages:

69,564
Members:

2,477
User Record:

768
Latest Member: